Norfolk's Vegetarian Natural Wine Bar
Location & Hours
1231 Boissevain Avenue
Norfolk, VA 23507, US
(757) 256-3647
info@grandiflorawine.com
Fri: 5 - 9PM
Sat: 3 - 9PM
Sun: 11AM - 8PM
Turkish Breakfast: 11-2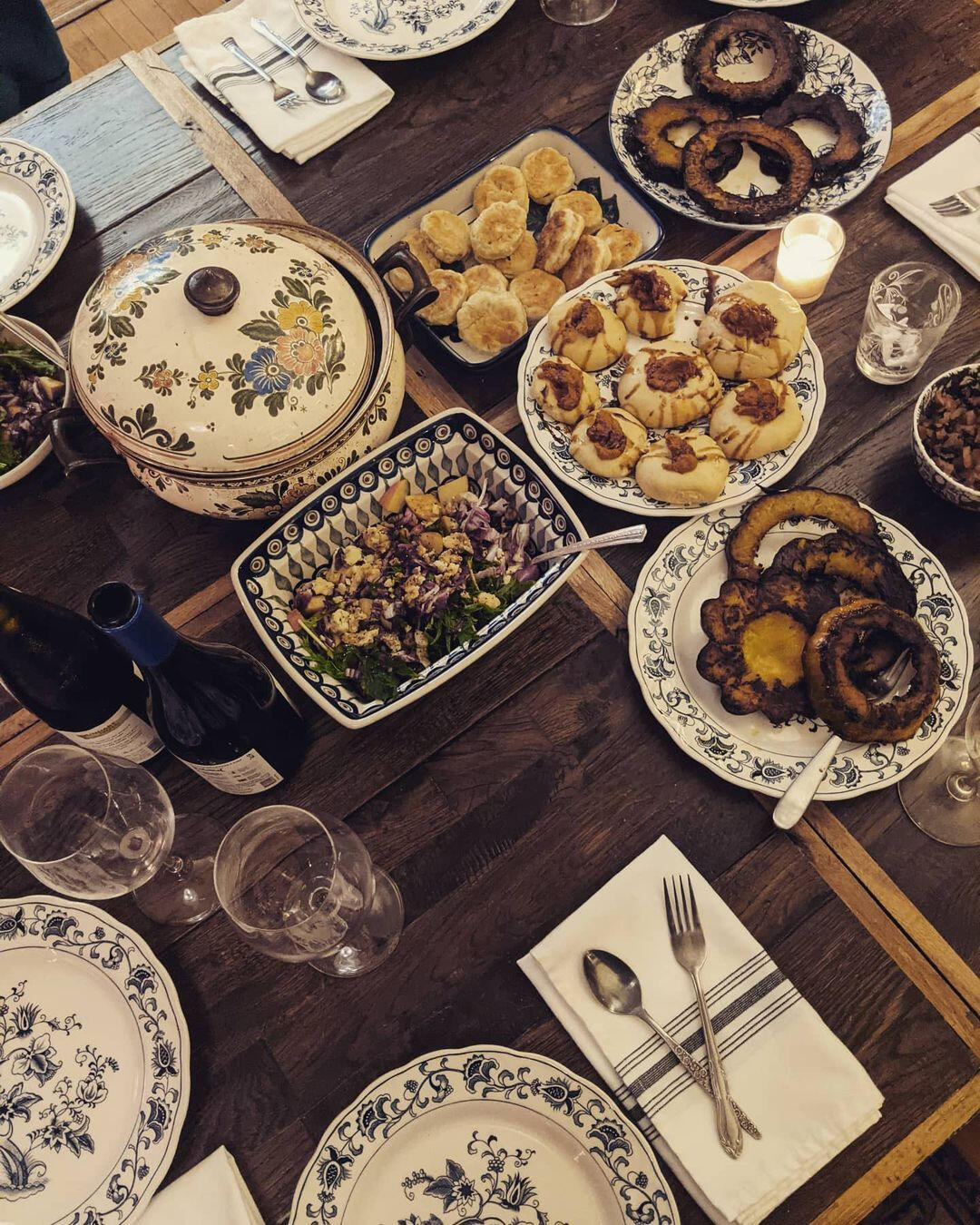 We have carefully crafted a kitchen that is 100% vegetarian with easy vegan accommodations. If you are simply curious about vegetarian food, our staff are here to inform, support, and entertain you in your exploration! And if you are a committed vegan or vegetarian searching for a place where your diet is the default rather than the alternative - you've found us!
We proudly curate wines from winemakers that respect the places and people they come from.Natural wine is a current trend that has roots predating modern winemaking. In going back to these traditions, natural winemakers are expanding the universe of wine, opening new vistas of taste and character for us to explore, and giving us the opportunity to support more sustainable and ethical winemaking.Dazzled by the diversity of natural wine? Let us be your guides!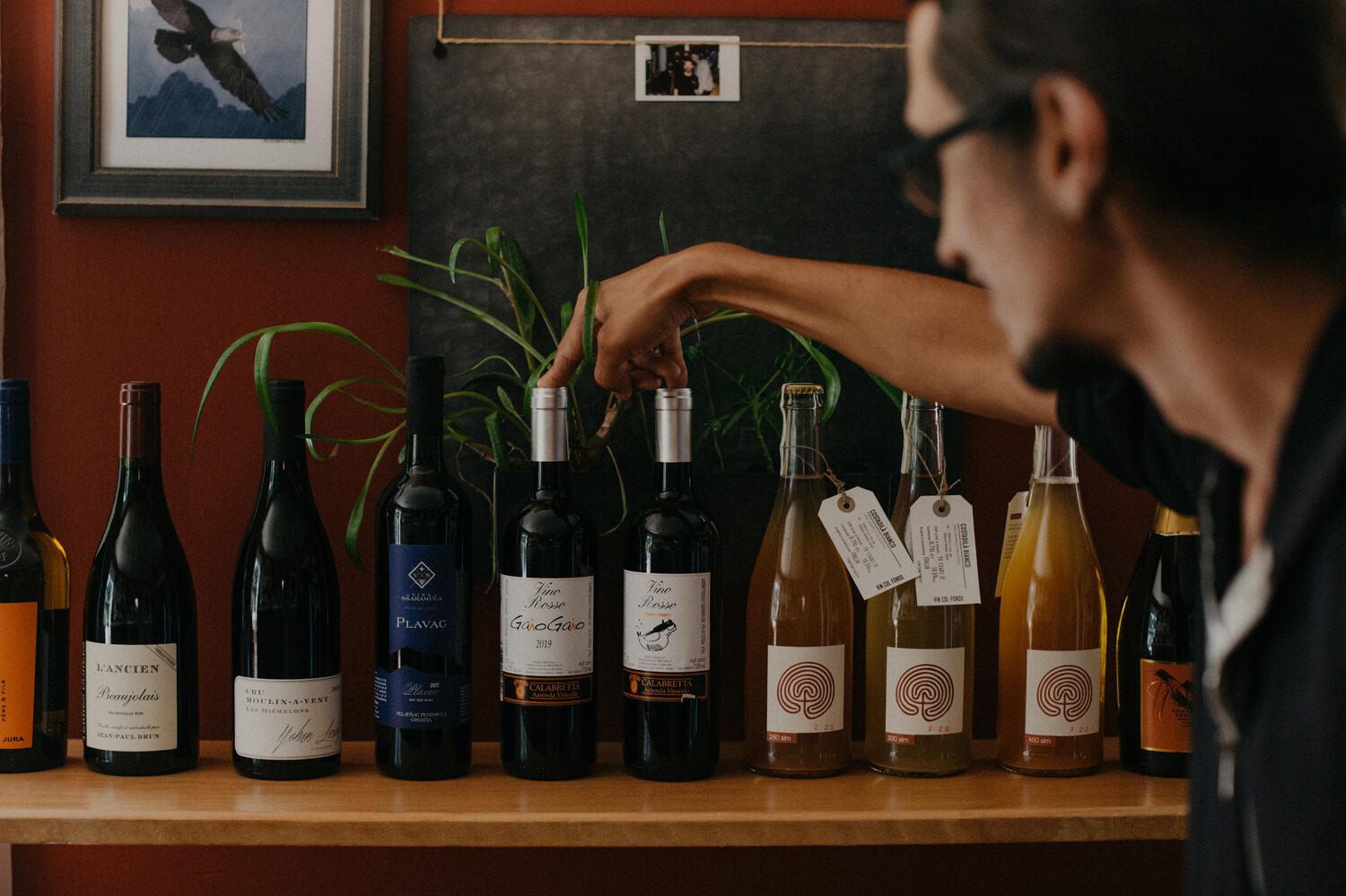 Historic Rooms
Located in a 1916 house in the heart of Norfolk's bustling Chelsea district, Grandiflora's inn is ideally situated for exploring the city. Our comfortably appointed rooms are minutes from downtown and within easy walking distance of award-winning breweries Smartmouth and Benchtop, the iconic taphouse Birch, and the Bakehouse at Chelsea - (in our estimation) the best pizza shop this side of the Elizabeth River.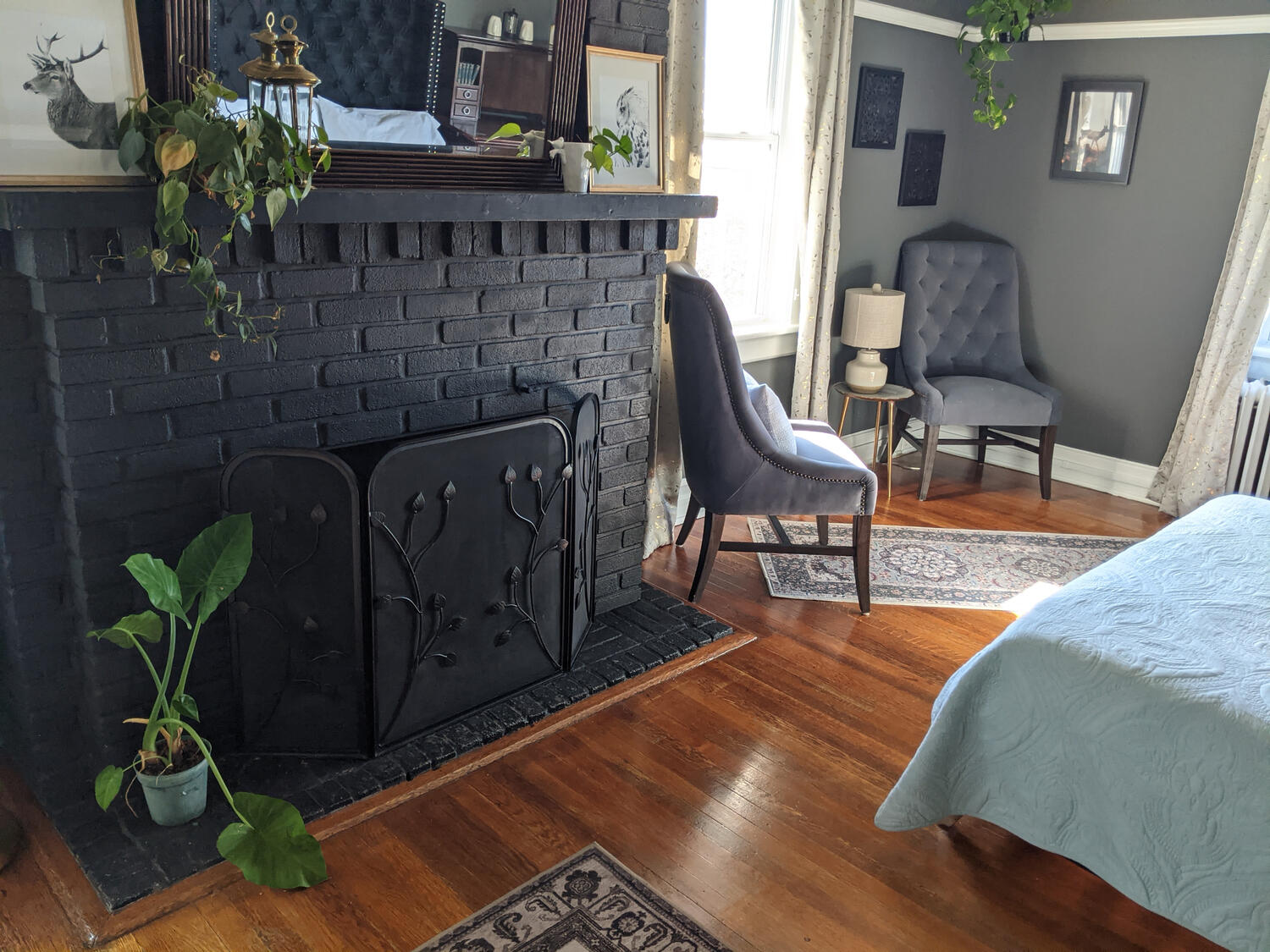 Events
June 20 - West Ghent Happy Hour - Details to come!
June 21 - Summer Solstice Witch House - Details to come!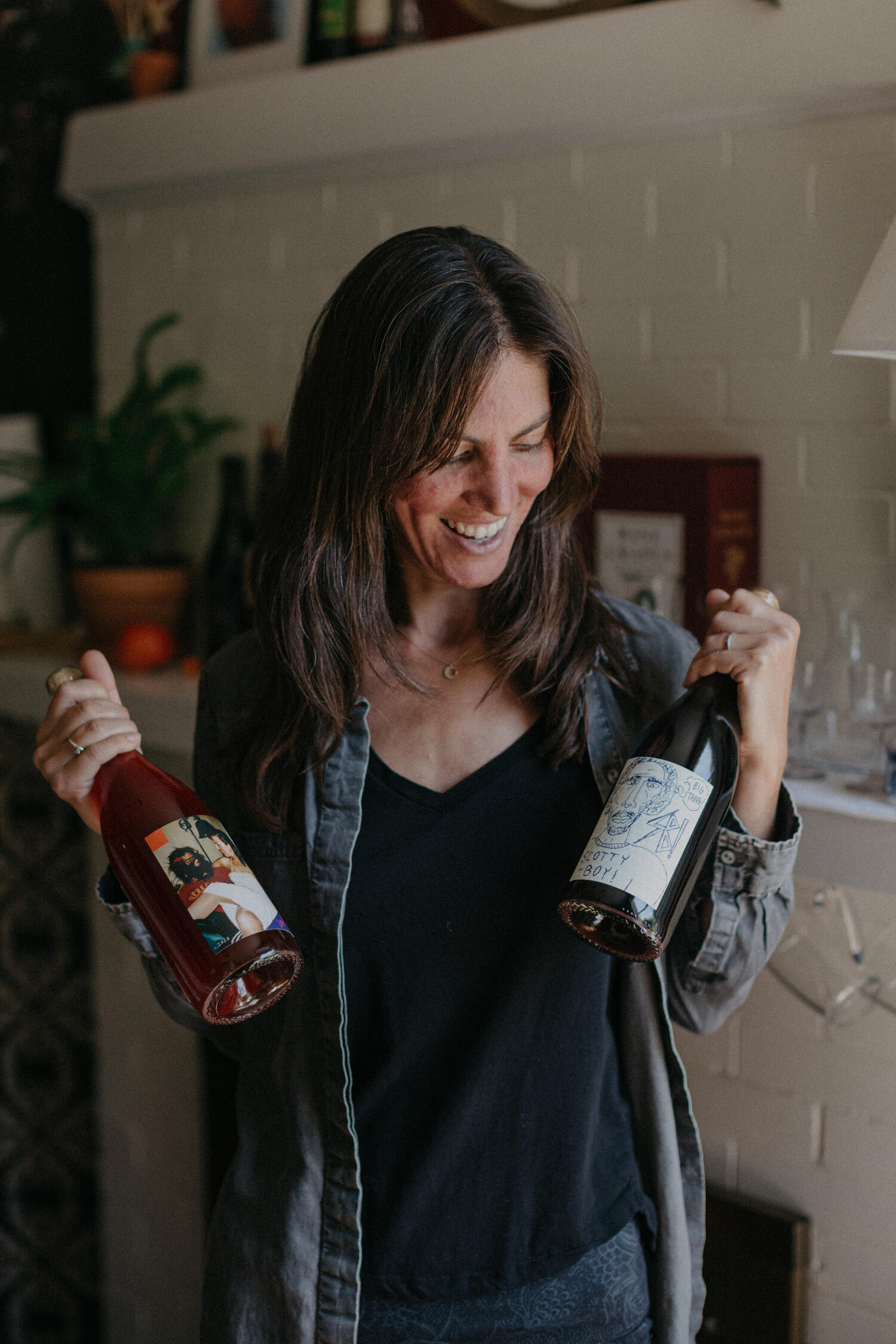 Who We Are: Stewarding a Historic Home and Garden
This house was purchased by Erin, Jason, and Kenny in May 2019 with the vision of converting it into a neighborhood wine bar and inn. The house was originally built around 1912 to 1916. When we purchased this property, we also inherited the trees, herbs, and flowers that had been planted and cared for. We have continued to add more edible plants to keep our food local, feed our guests, and attract beneficial wildlife (especially birds!). We also put much love and energy into converting parts of the house from residential to commercial use while retaining the cozy, homelike feeling that drew us here.
Where We Are: The Chelsea and West Ghent Neighborhood
Chelsea has gone through some changes in the last few years as local businesses have started to revitalize this district. Here is a brief overview of the neighborhood:At the very southwestern end is the MHI shipyard. This is a working shipyard, and on Monday through Friday (sometimes Saturdays) from 6:30 am until 3:30 pm you will see workers driving and walking through the neighborhood. Large shipping trucks pass through here frequently during that time period. Just diagonally across the street from Grandiflora is Dogtown, a dog daycare that was recently established and has grown in popularity. If you hear lots of dogs barking during the day, it's just the dogs that have been let out for fresh air!The scene changes completely at night once the work day is over, when shipyard workers have left, the dogs have been picked up, and locals start to flock to visit Smartmouth, The Bakehouse at Chelsea, Benchtop, Birch, and Torch. The environment becomes quite lively, particularly on weekends.During the day, you may see bikers, joggers, and walkers frequenting the area. We are right next to the Elizabeth River Trail, which extends to the Freemason neighborhood and downtown Norfolk, and up behind West Ghent and into Old Dominion University. If you are inclined to walk, we recommend exploring this trail!West Ghent is the adjacent neighborhood to the north that is largely residential with beautiful, older homes. To the east of Chelsea is Eastern Virginia Medical Center, Eastern Virginia Medical School, and Sentara Heart Hospital.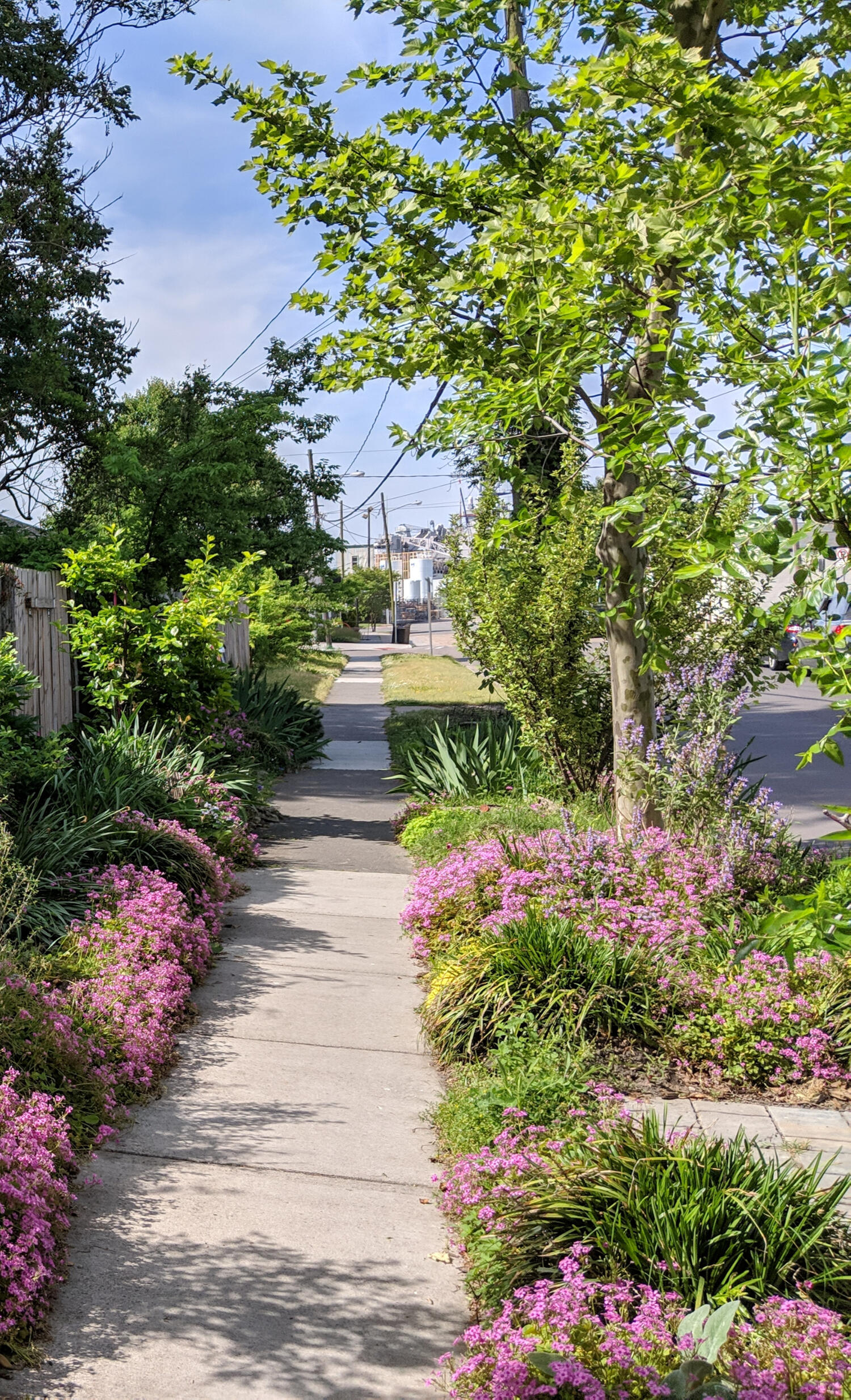 How to Get Here: Parking
You have probably already noticed by now that parking is one of the limitations of this rapidly growing neighborhood. Here is a guideline on parking in Chelsea:All of the street parking is free, but it is limited to 2 hours from 8 am to 5 pm without a parking pass. If you park outside of this time, you can park for longer than 2 hours.The large parking lot across the street is open for the public to use (that includes you!) from 5 pm until late. During the day this lot is for MHI Shipyard parking only.
Gift Cards
We are not selling gift cards at the moment!
Thanks for thinking of us and we appreciate your support!